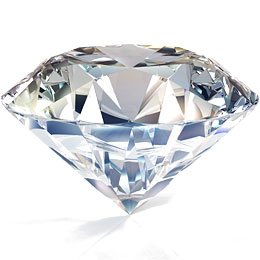 Love is our strongest passion, so we naturally have a concentration on bridal and engagement rings.
Our GIA educated team is there to consult with each guest and find the best quality diamond to fit your discerning needs . We offer thousands of GIA graded diamonds, ensuring we find the perfect diamond at the best value!
We understand that our reputation is the most important thing we sell. At W.Kodak Jewelers you will receive the highest end craftsmanship, value, service and quality. In everything we do or sell in our stores, we want the consumer to have an outstanding experience. We want it to be special, and to exceed all your expectations. This is our company mission.
Our Story
W. Kodak Jewelers was founded by Woody Kodak, in the 1970s. He got his start in jewelry along the boardwalks of Atlantic City, sparking his love and appreciation for both quality jewelry and outstanding customer service.
After graduating from ASU, the second generation of Kodaks, Brad and Creighton realized that something was missing in their beloved City of Hoboken: a luxury jeweler. They felt their community deserved access to the best service and highest quality of brands. It was then that they decided to open their luxury jewelry boutique downtown at 60 Newark Street before they expanded to their flagship store Uptown at 1123 Hudson Street.
Our Mission
Our attention to detail, exceptional service, vast selection, provide our customers with an unmatched experience. Our knowledgeable team always has our clients' best interest in mind, offering only the highest quality jewelry and services.
As authorized dealers, we use original parts in our jewelry and watch repair, including watch movement parts, straps and dials. Second to none, our jewelers and watch makers have exquisite attention to detail, going as far as to matching replacement diamonds when necessary.
Our clients deserve only the best service and products possible and at W. Kodak Jewelers, we deliver.
THANK YOU FOR TAKING THE TIME TO LEARN MORE ABOUT W.KODAK JEWELERS.
Please visit one our stores and enjoy a complimentary glass of champagne!
Bradley & Creighton