All TACORI Weekend
November 1st, 2019
Join Us This Weekend!!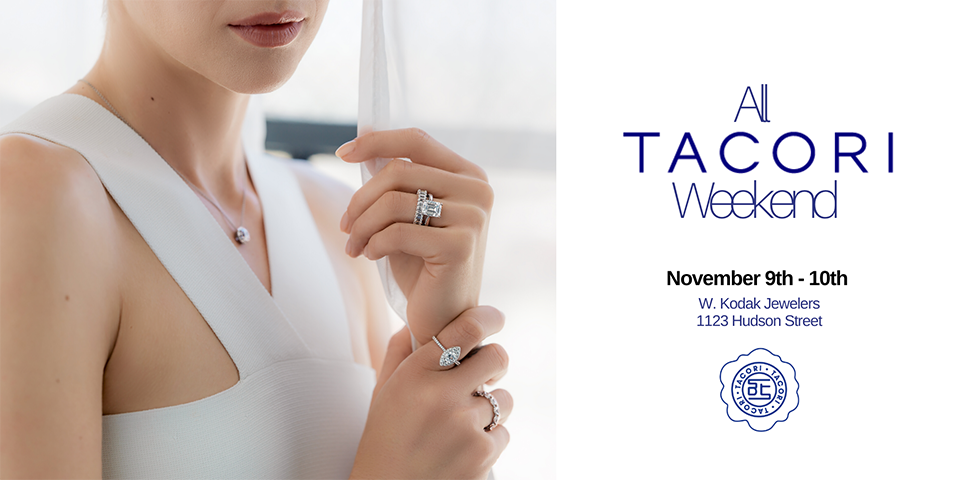 It's Your Time to Shine!
You're invited to join us for a special trunk show where we will be featuring stunning pieces for men and women from TACORI's Los Angeles Design Studio. Expect over 500 gorgeous rings, necklaces, earrings, and more in platinum, gold, rose gold, and everything in between.
EVENT DETAILS:
All walk-ins are welcome to attend the event, but to secure your spot, make an appointment by emailing brad@wkodak.com or calling 201-306-0636
W. Kodak Jewelers
1123 Hudson Street, Hoboken, NJ
Saturday, November 9th (11am-6pm)
Sunday, November 10th (11am-4pm)
SPECIAL EVENT OFFERS:
$1000 purchase = $100 W. Kodak gift card
$3000 purchase = $300 W. Kodak gift card
$5000 purchase = $500 W. Kodak gift card